Race24 in Kelheim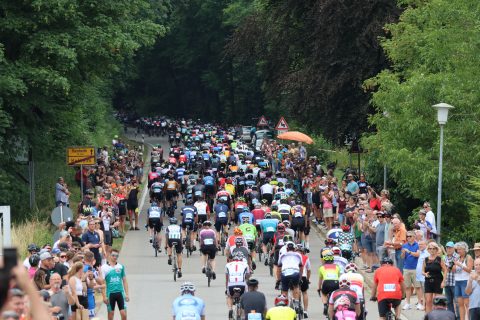 From July 8th to 9th the oldest 24-hour road bike race took place in Kelheim. In this race a 17km long circuit, which passes the Befreiungshalle, is ridden in teams of 5 within 24 hours – the goal is to do this as often as possible within 24 hours, with a maximum of one rider per team on the course at any time.
Also, 2 teams of current and former employees of i4/i16 were motivated at the start, although three athletes had to be replaced on short notice. In the end, all participants had a lot of fun together at the weekend and collected many good memories, eager to participate again in the 2024 edition.
For the team "/dev/bikes" Arne Vogel, Peter Wägemann, Christian Schabesberger, Franz Dengler and Christoph Heckmüller rode a total of 40 laps – a little more than 650km. The team "Weird Cycling Eating Contest (WCEC)" consisting of Johannes Lippert, Phillip Raffeck, Tobias Langer, Eva Dengler and Tim Rheinfels even rode 3 more laps and thus over 700km.